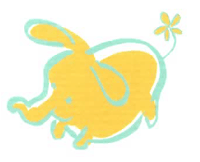 Curriculum
Our curriculum aims to enhance the social, intellectual, physical and emotional development of each child according to the natural patterns of child development.
At Sausalito Nursery School, we believe children learn through play. The structure within our program is created to instill a love of learning that will follow a child through the rest of his or her life by allowing children to have a positive self-image; feel confident and safe; have the opportunity to initiate play and exploration; and become comfortable with familiar routines.
The professional staff, aided by co-oping parents, is responsible for planning and implementing a developmentally appropriate
curriculum for each age level.
Play
Sausalito Nursery School believes children learn through play. Play is a child's "work". The focus of the teachers is to introduce the children to open and inviting environments. The teachers also observe carefully as the children independently, explore, investigate and experiment through play activities.
Teachers and parents supply assistance, elaboration, encouragement and enthusiasm in response to the children's particular requirements of the moment.
Socialization
At Sausalito Nursery School, peers are playmates. Children are encouraged to share, cooperate, communicate, problem solve, take turns and "make friends."
Play encourages self-esteem. When a child is encouraged to educate and enjoy him/herself through developmentally appropriate play, the child gets to succeed on a regular basis. Each success not only brings enormous self-satisfaction, it spurs a child to eagerly embrace the next challenge as well.
Language Arts & Reading
Our program encourages the development of auditory and verbal skills through reading books and poems, telling stories, creative dramatics, music, and play activities.
Cognitive Skills
At Sausalito Nursery School, students are given the necessary tools to inspire, provoke and foster curiosity as well as critical thinking. In the school's supportive environment, the children can explore and make discoveries at their own pace and according to their individual interests.
Children's thinking and learning are extended by adding new materials, asking open-ended questions, offering ideas or suggestions, joining in their play and providing assistance in solving problems.
Physical Development
We offer each child the opportunity to develop large muscle skills and fine motor activities through movement and manipulative toys. Children engage in sensory integration activities, tumbling, dancing and group games on a daily basis.
Creative Arts
Our program provides time, space and materials for dancing, movement activities, creative dramatics, fantasy, improvisation, and role-playing. Most art activities are offered as an exploratory process rather than to produce a product.
Materials such as play dough and clay, paints, brushes, glue, fabrics, collage materials, wood, and materials of interesting colors, sizes and textures are available. Musical activities such as singing, playing instruments and listening are encouraged and are a part of our daily curriculum.