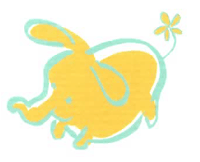 Sausalito Nursery School is one of the oldest co-op nursery schools in the country. Founded in 1939, the school has provided an exceptional start to generations of children in Sausalito and Southern Marin. At SNS, students enjoy the best of both worlds: parent participation and professional guidance by a full teaching staff. The school is a non-profit, tax exempt organization managed by the current families though their membership on the governing committees.

Every year, SNS families organize various fundraising efforts to supplement tuition and meet the school's financial needs. Fundraising efforts have included selling crab cakes at the Sausalito Art Festival, an Auction Party, the use of corporate matching grants and various other parent-sponsored events. This year, SNS is launching its first ever ANNUAL GIVING CAMPAIGN to keep pace with the rising costs of education in the Bay Area and to continue to provide the best possible teachers, facilities, supplies and enrichment programs for the students. The current Campaign is underway through April 1, 2018.

Each family has a fundraising goal and is hard at work coordinating various fundraising events or inspiring friends and families to make charitable contributions to SNS. In addition, we are asking all those who love and support SNS to consider making a donation to this year's ANNUAL GIVING CAMPAIGN. Donations to SNS are tax deductible and a fantastic way for friends, family members, our local community and alumni to support our beautiful school! Your donations help keep us in paint, sand, music, books, water and most importantly in the wonderful world of children's play, creativity, and imagination.

We will happily accept your tax-deductible donation by check delivered to 625 Main St., Sausalito, CA 94965 or by credit card using the Donate button below. Donations may be given to support a current SNS family's ANNUAL GIVING goal (please note on the check or in the "Write a note" button in Paypal).

Thank you for supporting SNS!